No company is better positioned to help you exploit the potential of digital technology than Direct Image. In 1980 Direct Image teamed up with Savin Corporation and most recently, Konica Minolta, with their reliable, award winning technology. Our solutions make the speed, quality, and ease of operation advantages of digital printing understandable and affordable, allowing you to focus on your business, not on office technology.
In color or black and white we are helping our customers produce the highest quality hard copy, and electronic communications faster and easier than ever. We offer the industry's broadest and most connected range of digital imaging systems. From compact systems that deliver the power to copy, email, print, scan and fax right from your desktop to departmental digital color systems that enhance communications, quality and boost productivity.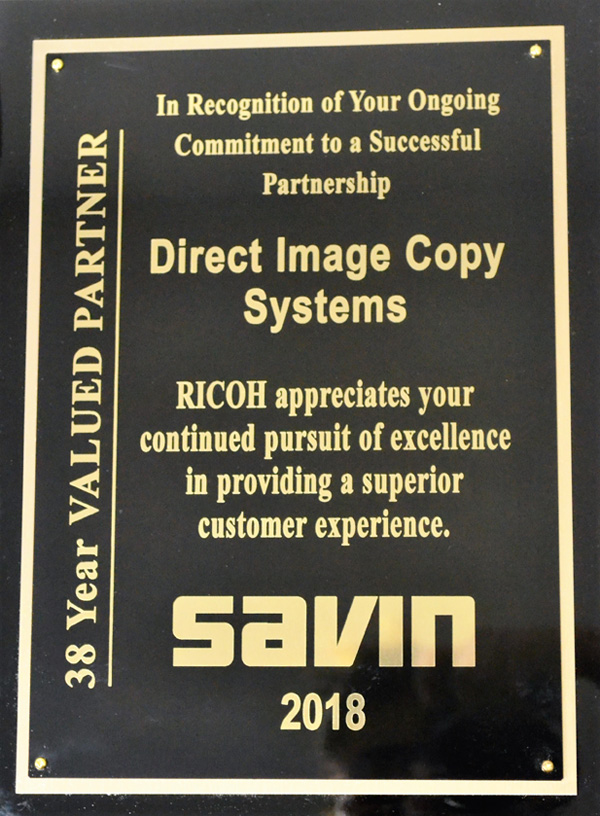 But the Direct Image story is much more than technology. Our consultative approach, solutions expertise and aggressive pricing policies are helping us win over many businesses and academic institutions. Our history of customer satisfaction is unsurpassed and our commitment to delivering complete solutions is unwavering, all of which is a reflection of the technology and the people that bring it to you.
Direct Image representatives are trained in the latest workflow concepts. Allow one of our representatives to visit you by calling us as 800-547-8215 to discuss a solution that will meet your needs.